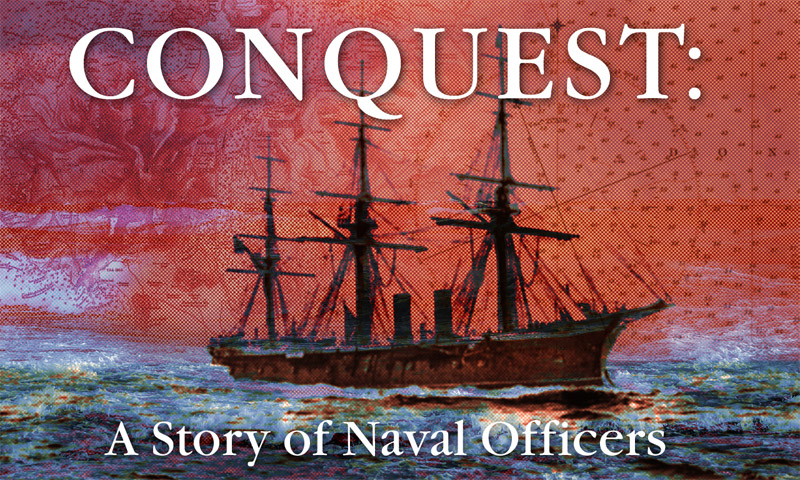 Part 3 – Lieutenants
Chapter 4 – 'Man proposes'
Greatheart drew into the Malta dock in the midst of an argument,
'Keep to the Lee,'
'Rubbish you will damage the stern.'
'Get someone on that wheel before we run into trouble.'
Footsteps were heard stalking along to the Bridge,
'What is going on here First Lieutenant?'
'Sorry sir, Sub Lieut. Browne is making a mess of it. And half the fleet are looking on,' he replied angrily.
'Then take over, number one. Browne see me in my cabin and let me hear what all this is about. I shall be referring this to the Captain. You will not hear the last of it!' The Commander stalked out.
First Lieutenant Grant soon had the matter in hand but not before Greatheart had made an impression as a duff ship and given the other officers in the harbour a bit of fun and scandal into the bargain.
Lieutenants Vernon and Lambert were watching the fiasco from the vantage point of Achilles' deck.
'Made a mess of that!'
'Wasn't it that new Sub Lieutenant who wants to marry the Gail girl?'
'How do you know he wants to marry the Gail girl?'
'My cousin is a Middy on Greatheart with Browne. My sister knows the cousin. She writes me all the gossip. She says the cousin has told her that Browne is besotted with Emily Gail and wants to marry her.'
'Don't let the Captain hear him say that! Or the Admiral – he'd eat his flag! Reckons no one in the service should marry before forty.'
'Well, some of the chaps have their wives out here and it is a three-year commission.'
'Only if the Russians play ball. I reckon we could be back in the Dardanelles if we are not careful. Turkey needs watching. And as for marriage, chance would be a fine thing. And I'll tell you another thing, with all this VD around more marriage would make for healthier men, and crews not always missing half their Bluejackets.'
'What an exaggeration!'
'You think so? You should hear what George Hall says about the enormous number of men in the flat laid up with it on his ship, not to consider those that don't come forward. And some of our officers are not much better. Chap on Broomward with me, Polwhele, nice chap, coming home in the Flying Squadron could only crawl round half the time because of the clap. Mind you, he was with the ghastly Prendergast when he was only a Middy. If they start at that age it is difficult to drop the habit. Prendergast was a Sub then and should have known better.'
'We'll soon have more to think of than jollies ashore, even legitimate ones. Has the beef boat brought in your mail yet? Read that article in the Army and Navy? Seems we might all be at sea any day.'
Next morning Ephraim answered Captain Turner's summons. He ensured that his uniform was correct and his toilet perfectly accomplished and made his way to the Captain's cabin. He knew he was in trouble and he had every intention of making it worse.
'Now tell me what all that was about,' the Captain put down his coffee and scrutinized Browne.
'It was obviously your fault and you have brought the whole ship into disrepute. I could ask the First Lieutenant, but such an incident is so unusual I thought I would start with you. Why the hell were you not looking? That was it, was it not? – you were simply not looking. Unbelievable! What were you doing ? You nearly ran down Implacable. We could have scraped her! Were you really trying to get a court martial?'
'No sir, I was trying to get married.'
'You were what!' Was this man an imbecile!?
'I was trying to work out how to do it, sir, – how to ask you. I had not envisaged this. I would have preferred other circumstances.'
'I should hope you would.' Captain Turner was so taken aback, for a moment he almost forgot the matter of the accident. But he rallied,
'These circumstances will avail you nothing but trouble. You may evade a court martial, but a report will be sent to Admiralty and it will be up to their Lordships how they proceed. For my part you will have leave stopped while we are in harbour and extra evolutions to teach you how to manage a proper docking procedure. I am ashamed that my ship should have on it such an idiot in the shape of a Sub Lieutenant.'
'I understand sir, but may I just say that when life presses upon us any one of us might lose concentration for a moment. It appeared to be a perfectly regular entrance. The weather was favourable, a steady light breeze for which I had made allowance and a calm sea. There seemed plenty of time to think of Emily.'
'To think of Emily! What had come over the man. How old are you, boy?' said Turner.
'Twenty-four next birthday sir. I understand that the service shows a predilection for later marriage and I can see why that is so, generally speaking, but this is not generally speaking. My affianced has consumption and is not expected to live long. I cannot afford to wait.'
'If I agreed to all you young men who do not want to wait, what sort of state do you think the Service would be in by now. Anyone can dream up an excuse. But it is not everyone that produces tuberculosis out of the hat! No, I cannot stop you but neither can I give you permission. You may go now and accept your punishment. In view of what you have told me I will not attempt to reduce your seniority, but this will not look good on your service record. Where is the young woman now?'
'She is on her way to Malta.'
'Heaven forfends! What are you thinking of!'
'A short but happy life – maybe a long one if the Lord permits,' Captain Turner sniffed,
'I am sure the Lord knows what he is doing even if I don't!'
'Don't worry sir. I will endeavour to leave the service when the time is right without any sort of disgrace or impropriety and if things ever make it possible, I shall endeavour to return.'
'It is not for you to tell me not to worry, young man. I will do that for myself. But I will worry for that fiancé of yours!'
'However,' the Captain reached to a pile of papers on his desk and extracted an Admiralty envelope, 'Perhaps it is time you read this.'
Ephraim returned to the privacy of his cabin. He looked at the Admiralty envelope. There was something unusual about it.
'Was it? Could it be?'
He tore it open, and read, at last, the lovely words of his commission on the parchment paper:
By the Commissioners for executing the Office of the Lord High Admiral of Great Britain and Ireland &c and of all His Majesty's Plantations &c.
To Ephraim Browne ….. hereby appointed Lieutenant of His Majesty's Ship the Greatheart …….
By Virtue of the Power and Authority to us given We do hereby constitute and appoint you Lieutenant of His Majesty's Ship the Greatheart ….. willing and requiring you forthwith to go on board and take upon you the Charge and Command of Lieutenant in her accordingly. Strictly Charging and Commanding all the Officers and Company belonging to the said ship subordinate to you to behave themselves jointly and severally in their respective Employments with all the Respect and Obedience unto you their said Lieutenant; And you likewise to observe and execute as well the General printed Instructions as to what Orders and Directions you shall from time to time receive from your Captain or any other your superior Officers for His Majesty's service. Hereof nor you nor any of you may fail as you will answer the contrary at your peril. And for so doing this shall be your Warrant.
Now there was no doubt about it. They must get married as soon as possible. Then he would resign. They had agreed the marriage would be presented to both fathers as a fait accompli when they had tied the knot. A metaphor which had more meaning for Ephraim as the situation proceeded. He wrote out his resignation letter and handed it to the ship's postmaster. The ship's postmaster took it to the Captain. The Captain took an indifferent look at it and returned it to Ephraim,
'I suggest, Mr Browne, that since I have not demanded your dismissal, you hold your resignation for the time being.'
HMS Greatheart remained in harbour and Ephraim held his post.
When news reached the Notables of the coming marriage, a variety of correspondence deluged Browne. Sebold was understanding but suggested the relationship be kept to friendship – what did he know of love, thought Ephraim and then remembered Ulysses had Penelope, what did Seb know of Charlotte, he wondered, did he still see her? Polwhele was all for elopement while on leave and establishing Ephraim's Innamorato on the relevant shore whenever appropriate. Fraser suggested Lord Gail should ensure a shore posting for Ephraim, and said Pa knew of a good doctor. Bowen was all sympathy for Emily and gently advised Ephraim to make sure she recovered before putting her through the exigencies of marriage. Mason wrote enlarging on the joys and duties of wedded life and assured Browne that Emily was young enough to benefit from recovery in Malta's warm sunshine. Fitzmaurice offered all the help that might be managed from his connections. It was Gail himself, Emily's brother, who provided the only dismay, and took from Ephraim that total delight he might have enjoyed in Emily,
'I cannot believe you would do this to her! What are you thinking of man? You are a naval officer, and she is a sick woman.'
'Only slightly sick. She will get better. Loads of people do.'
'And if she doesn't? She will need a loving husband who can look after her, not a fellow spending half his life miles away in evolutions and dangerous gales and parties with other people. Girls like parties. Emily likes parties and if she is not going to get many with you, you can't deprive her of a social life. Oh, it is all very well when we are in Malta or Esquimault with decent social contact but honestly, Zanzibar? That could be your next posting. Oh, I know I don't make much of it, have never wanted to, but we are aristocracy and Emily is an ornament to society. You cannot deprive her of that. You haven't had enough time or experience just to realise how good she is on high, formal occasions, for all her sometimes-hoydenish behaviour. But what you are suggesting is not fair to her. Where is that Christian duty you talk about?'
'I think you are mistaking her feelings for your own. You think I am not good enough for your family. OK for cleaning up your sick bowls but not good enough for the Gails of Charlsworth.' Ephraim could feel the unfamiliar temper rising again – perhaps not so blessed this time.
'Don't be ridiculous. You are my friend and I admire you and you could be King of England so far as I am concerned but I will not stand by and pretend to admire this ridiculous proposal of marriage to a young woman you hardly know and will hardly ever see. It is entrapment – we all do it – look around : how many men do we know in the service who see their wives once in three years if they are lucky and we trap these women into producing children on their own and living celibate lives or going into secret affairs – nothing more than prostitution.'
Ephraim was shocked. He did not know how to react, what to say.
'And I do not believe you can have spoken to your father yet? Does that not behove an inability to behave as a gentleman? And my father certainly does not think this is a good idea!'
The accusation stunned Ephraim. He believed himself to be nothing if not a gentleman. He remembered Admiral Gladwell's words, 'Whatever else God is. He is certainly a gentleman'. How could Ephraim not be a gentleman! Perhaps he should have insisted on speaking to Lord Gail. But Emily would not hear of it,
'In fact, Ephraim, I am sorry to say this, but I do not like my father. I do not trust him. He has driven mother almost round the bend, she hardly knows whether she is coming or going now. She added anxiously, 'Have you noticed?'
'I think she is just getting older. Our brains don't work so well then.'
'Anyway, he would never say yes, he thinks I should marry that fop, the Viscount of Marsham. And if I am going to concern myself with rights for women, it is partly for her sake, and then he would disown me. But I am not going to marry Marsham, I am going to marry you.'
Ephraim put Emily's letter, his Lieutenant's commission, and his resignation letter into his ditty box. Preciously guarded since its pristine days in the Training ship, the flowers were faded now, and the purple velvet thinned but the little box always welcomed its treasures whatever the occasion and today's treasures were the best. He locked it, smiled, and put the key where he kept it – next to his heart. Emily would arrive in Malta next week.